Norweskie obywatelstwo - jak je zdobyć i co nam daje?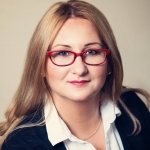 Joanna Kościelna
Ekonomistka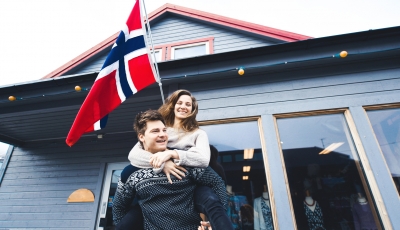 Pomimo, że z roku na rok coraz mniej obcokrajowców składa wniosek o norweskie obywatelstwo to wciąż są osoby, które z różnych powodów chętnie podejmują się takiego działania. Należy jednak pamiętać, że w tym przypadku jesteśmy zmuszeni do zrzeczenia się polskiego obywatelstwa, ponieważ norweski rząd nie toleruje podwójnego obywatelstwa, aczkolwiek są od tej reguły wyjątki. Osobom, które chciałyby jednak zostać obywatelem Norwegii przedstawiamy zalety, warunki oraz wyzwania jakie przed nimi stoją.

Korzyści z przyjęcia norweskiego obywatelstwa.
Pomimo bardzo dużej wady przyjęcia norweskiego obywatelstwa jakim jest konieczność zrzeczenia się polskiego obywatelstwa zaczniemy od przedstawienia zalet tego rozwiązania:
możemy kandydować do norweskiego urzędu, a także brać udział norweskich wyborach przez co mamy wpływ na ustrój polityczny kraju,
otwiera nam to kolejne możliwości zatrudnienia w takich obszarach jak sądownictwo, służby mundurowe czy jako dyplomata,
możemy reprezentować Norwegię w różnych dyscyplinach sportowych,
w razie problemów za granicą otrzymujemy pomoc od konsulatu.
Pomimo, że zalet nie ma zbyt wiele to dla niektórych z was mogą one być bardzo ważne w szczególności, jeśli wiążecie swoją przyszłość z tym krajem.

Warunki konieczne do spełnienia ubiegając się o norweskie obywatelstwo.
Jako obywatel Polski legitymujący się polskim paszportem musimy spełnić kilka kluczowych warunków, aby móc rozpocząć proces starania się o norweskie obywatelstwo:
mieć ponad 12 lat,
mięć łącznie 7 lat pobytu w Norwegii w przeciągu 10 ostatnich lat - ważne jest, aby ten pobyt był udokumentowany pozwoleniem na pobyt każdorazowo wydawany przynajmniej na rok,
być mieszkańcem Norwegii oraz planować taki stan w przyszłości,
przejść minimum 300 godzin nauki języka norweskiego lub potwierdzoną dokumentem znajomość norweskiego czy też lapońskiego,
nie można być karany w sprawach karnych oraz posiadać zdolność do czynności prawnej.
Najtrudniejszym punktem wydaje się być okres zamieszkania przez 7 lat, aczkolwiek istnieją od tego dwa wyjątki:
w chwili, gdy przybyłeś lub przybyłaś do Norwegii mając mniej niż 18 lat to może się starać o obywatelstwo po 5 latach,
posiadasz 7 letni konkubinat lub staż małżeński z norweskim obywatelem, który 3 lata spędził w Norwegii. W tym wypadku wymagane jest wspólne mieszkanie w momencie starania się o obywatelstwo.

Czy warto jednak zostać obywatelem Norwegii?
Mieszkając legalnie w Norwegii mamy takie same prawa do pracy i pomocy socjalnej jak jej obywatele. Z czasem przybywają kolejne przywileje jak możliwość głosowania w lokalnych wyborach, ale również obowiązki - np. płacenie podatków.

Jeżeli mimo wszystko chcielibyście przyjąć norweskie obywatelstwo to musicie uzbroić się w cierpliwość oraz nieco gotówki, ponieważ nie jest to szybki i darmowy proces. Jako obywatele Polski istnieje możliwość posiadania dwóch paszportów jeżeli udowodnicie, że jest to czasochłonna i kosztowna procedura.