Dni wolne oraz ważne święta w Norwegii w 2017 roku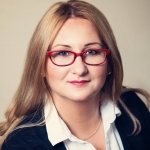 Joanna Kościelna
Ekonomistka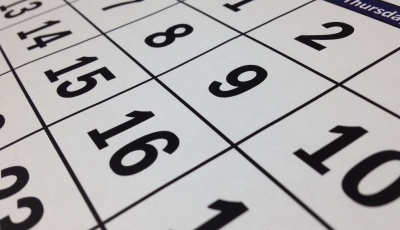 Norwegowie pomimo powściągliwości w kontaktach międzyludzkich mają zbliżoną kulturę oraz religię do naszej, dzięki czemu święta, które obchodzą, a przez co dni wolne, często pokrywają się z naszymi. W poniższym artykule przedstawimy wszystkie święta w Norwegii, a co za tym idzie wszystkie dni wolne zarówno te, które pokrywają się z naszymi jak i te, które są specyficzne dla Norwegii.
Święta Państwowe oraz religijne - dni wolne od pracy w 2017.
1 styczeń - Nowy Rok, czyli święto, które jest już na za nami obchodzone niemal na całym świecie w tym samym czasie. Norwegowie pod tym względem niczym nie odbiegają przez co w tym dniu jest wolne od pracy.
13, 14, 16, 17 kwietnia - Wielki Czwartek, Wielki Piątek, Wielkanoc oraz Poniedziałek Wielkanocny - w Norwegii wszystkie te dni to święta. W zestawieniu tym pominiętą została sobota i w ciągu tych kilku dni wolnych od pracy zdarza się jeden, w których powinniśmy pracować, ale bardzo wiele osób ma ten dzień również wolny.
1 maja - zarówno w Polsce jak i w Norwegii obchodzimy Święto Pracy. Jednak w krainie Wikingów nie mamy co liczyć na długi majowy weekend, gdyż 3 maja to normalny dzień pracy.
17 maja - bardzo ważny dzień dla Norwegów wypada kilka tygodni po święcie pracy, a mianowicie Dzień Konstytucji, czyli rocznica powstania tego dokumentu..
28 maja - kolejnym majowym świętem jest Wniebowstąpienie Pańskie, które w Norwegii jest dniem wolnym od pracy..
5 czerwca - czerwcowy Poniedziałek po Zielonych Świątkach kończy serię niemal comiesięcznych świąt w pierwszym półroczu. Do tego czasu w Norwegii wolnych od pracy z powodu świąt było już 7 dni, Poniedziałek po Zielonych Świątkach jest 8 dniem.
25,26 grudnia - Boże Narodzenie, czyli Pierwszy i Drugi dzień Świąt są jedyną okazją do odpoczynku w drugiej połowie roku.
Inne ważne wydarzenia w Norwegii.
W norweskiej kulturze znajdziemy również kilka świąt, które nie są dniem wolnym od pracy jednak mają kluczowe znaczenie dla rodowitych mieszkańców tego kawałka Skandynawii. Do najważniejszych zaliczamy Narodowy Dzień Saamów, który przypada na 6 lutego. Nazywany inaczej Dniem Narodowym na upamiętnienie pierwszego zgromadzenia parlamentarnego w roku 1917 - Kongres Saamów.
Ponadto 10 grudnia w Norwegii ma miejsce Dzień Pokoju kiedy to przyznawana jest Pokojowa Nagroda Nobla, która wiąże się z dużym wydarzeniem organizowanym w ratusz w Oslo. Dodatkowo całej imprezie towarzyszą koncerty i wystawy.